Dreams PS4 3D Print Creations Bringing Them To Life
Media Molecule has started revealing more about it's creative title Dreams on PS4. The new PlayStation 4 exclusive allows people to Play.Create.Share Dreams, games, even music. One of the newest details about the game from Paris Games Week is literally bring your dreams to life! One could say this is turning out to be the Amiibo of PlayStation.
Dreams on PS4 will allow gamers to export their creations to Unity as a 3D model and even allow them to be printed by a 3D printer. This just became one of the most meaningful and invigorating games in history. 3D printing Dreams was hinted at earlier on in previous PlayStation Dreams updates. Check out one of the first early 3D printed sculptures in Dreams on PS4.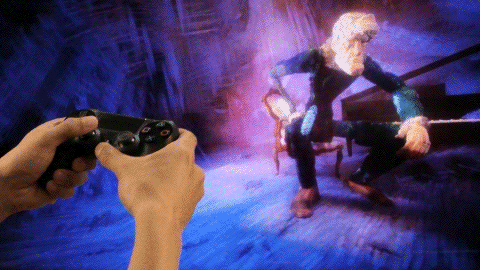 Create characters like like Frances (The Panda Bear you've seen). 3D print miniature scale models of DreamsPS4 levels (Wouldn't count on building scale models without the help from Sony!). A nifty idea you could do in a mash-up Dreams PS4 3D print would be to put in various things you've experienced with people in it's online multiplayer.
Dreams PS4 just keeps getting more wild as more is revealed, all while shaping up from it's current alpha state. The next thing would be to bring out and export our music from Dreams on PS4. We'll have more on that in due time. What are some of the things you would like to create in Dreams PS4? Let us know and have a go at our current Dreams PS4 pre-release remix challenge!