New Details On Dreams PS4 Interview From Media Molecule
From #PlayStationPGW 2015, PlayStation France host an interview with Media Molecule. New details on Dreams PS4's story, gameplay, and more revealed. You will have a customized character at the very beginning as Media Molecule presents the story in Dreams PS4. What is expected to happen is for players to get into the story and venture off into user created story's. Not only that but gamers will eventually be taking the story in Dreams and evolving it into something new.
The storyline in Dreams PS4 will be different for every person because of it's creative aspect. As Anton Kirczenow explains, creativity is individuality and it's the very reason why everyone's experience will be unique. In a game jam the artist at Media Molecule had, they would pick a word to base their dreams off of. There was a particular case where the word was "anxiety" in what appears to be a 'Nightmare' created. It was a 1920's jazz club environment where when the player walks up to someone, they evaporate! There's one of the creative tools out the bag.
Instead of getting complicated with creating Dreams, Games and even Music, the main focus with creating is performance. The PlayStation 4 offers many tools from the Dualshock4's touchpad, gyros, the PS Move controllers with Ps4 Camera motion capture, and beyond! This is truly an environment where creativity flourishes and there will always be something for you to explore.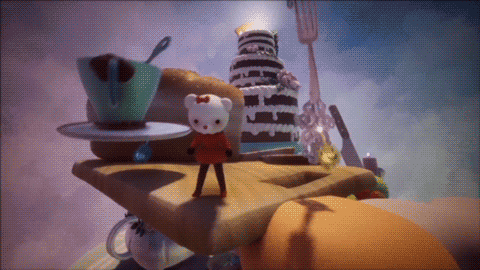 Media Molecule is experimenting with many things for Dreams on PS4. The companion app for Tearaway is also being implemented in Dreams. Alex Evans gives an example in which your friend could search through community props in Dreams for you to get across a gap in a Dream level.
Dreams PS4 will be one of the biggest collaborative efforts between game developers and gamers. When the beta for Dreams PS4 releases in early 2016, gamers will help steer the game in the direction they want. If you want to help shape up one of the biggest releases on PS4 and gaming history to happen, get involved in the community! This is your game to shape and mold with the creative minds at Media Molecule. Start up your own Dream groups/teams early on our forums and follow us on your favorite social platforms for more on Dreams PS4!