Dreams PS4 Pre-order + Limited Edition Ideas
You can now pre-order Dreams PS4 in certain locations in the UK. Amazon's UK site, Zavvi, as well as Argos have been spotted listing Dreams PS4 pre-order options. Remember that the release date for Dreams PS4 is TBA and those dates that you see are placeholders.
Dreams PS4 Pre-order via Day 1 Digital?
How will you be picking up Dreams PS4? We know many gamers often choose between a physical copy if it means a midnight release. Yet, with Sony PlayStation's Day 1 Digital option, that has solved the hassle of waiting around your local game store and saving you the trip.
Dreams PS4 Pre-order Limited Edition Ideas
Now if things were to get even more creative, there could be a few different editions for Dreams PS4 that release. For instance, Little Big Planet 3 had a Sackboy plushie edition. There have been real life Dreams PS4 creations such as imp plushies. That may be enticing enough to get a physical copy vs a digital download.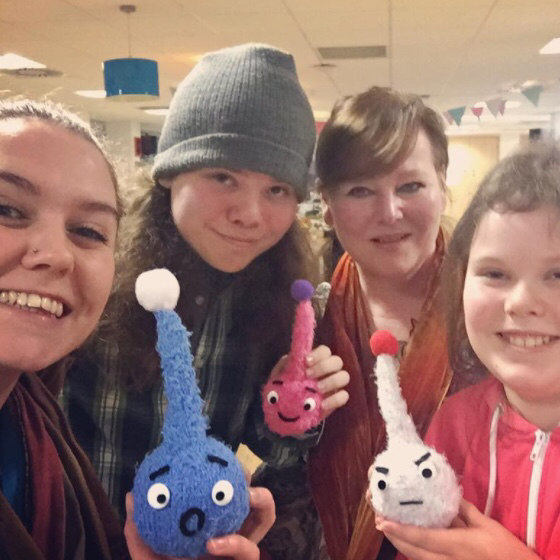 The Dreams PS4 inspired art that's been created is ogle worthy enough to want for display. Work  from Media Molecule art director Kareem is so display worthy, we need Dreams PS4 museums for it. Kareem is just one of the many talented folks at Media Molecule. Then there is you and you're work that we want to see and share too!
Art could be displayed on rare limited edition prints or posters, but we could always take it a step further with 3D prints. How would you like to even have you're own work from Dreams PS4 choosen to be included in a special pre-order edition for Dreams? It certainly is considerable if you are in the upcoming Dreams PS4 Beta early this 2016 if the idea is given the ok.
Pre-orders for Dreams PS4 should start becoming available for more locations soon. There's more on Dreams PS4 to be announced so stay tuned. Give a shot at creating your own vision for a Dreams PS4 Limited Edition pre-order bundle on our forums here at ImpSpace.
The reality of any kind of Dreams PS4 limited edition bundle will be up to the demand. So, let both Media Molecule and PlayStation know your thoughts!