We Built This City On Dreams PS4! Oh The Possibilities
Three cities were built under the time-span of an hour in Dreams PS4.  Today on the Media Molecule Twitch Livestream, Anton and Kareem show just how easy it is to construct this kind of architecture. Here's a quick run down of the type of things you can expect in Dreams from what's seen in the livestream. Oh, and for those of you who don't get the reference, "We Built This City" is a classic song by Starship!
Duplication along with scale is a very fast way of filling up a space in Dreams. Here at the beginning of the stream is the main starting point in building the completed cities on the stream. It's a very common thing in architecture in which modules compliment the whole making of the structure.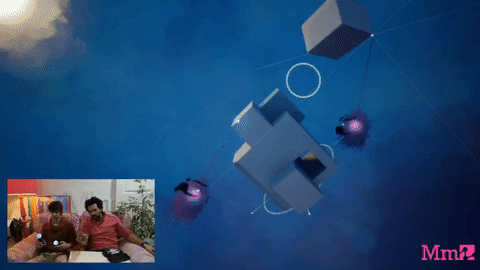 You may have wondered how you can ensure that your levels are knit together well. Between various objects you use in Dreams, the grid and pivot elements will allow you to align items structurally. You can think of the grid proportion like different sized Lego blocks in a way as well. Of course if you didn't want to align using a grid, it can be completely freehand.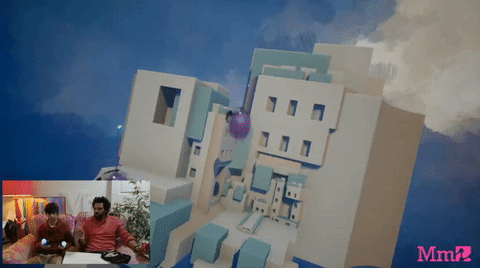 A lot of people have probably thought about sketching and planning all of their work they would do in Dreams PS4 out on paper. However, most of the creative process actually comes from the real-time interaction process in the game. Of course you could do both, but you'll get the full potential actually mucking around and having those happy little in-game 'accidents' happen.
New features have currently been incorporated in Dreams. Anton shows the feature of throwing away an object in the distance to delete it. Inspiration for that developmental code came from a much more convenient workflow idea vs manually deleting them.
Another new feature shown was the awesome Kaleidoscope feature! There is so much potential when it comes to the tools in Dreams like this. Tools that can rotate while sketching out and creating things will allow for each Dream to have it's on unique look. Couple that with animation and you'll have other spectators and gamers drop their jaws!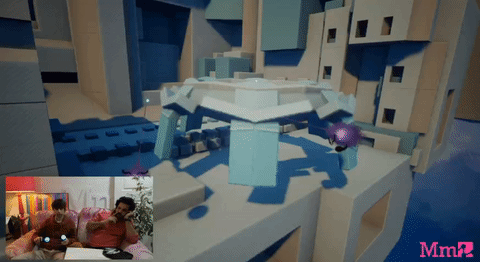 Speaking of animation, weather elements will be very much influenced by the animation process in Dreams PS4. You'll have your standard level lighting for time of day that we've seen so far of course. In the past Dreams stream you've seen animated fire in the war scene recreation. There's no limit in the kind of environmental elements you can create. It could be rain clouds or even shooting stars near the northern lights in your scene.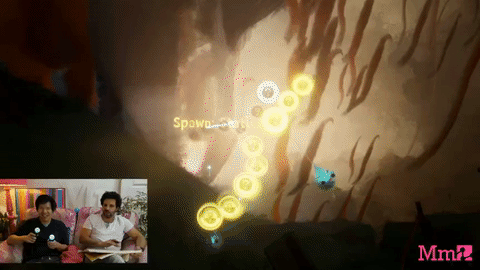 Scale and the relationship between objects is everything as Anton and Kareem demonstrate. Just looking at them explore what they've built gets your imagination going. Many had thoughts of a racing level, parkour, even the Inception type events all from just one quickly built level.
"We Built This City On Dreams PS4!"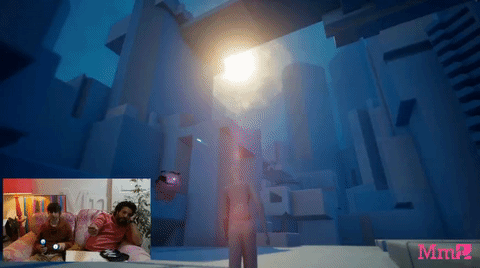 One more thing we'll note is that the beta for Dreams PS4 will be released publicly! You'll get the chance to put your mark early in the game before its release. We're still pending an exact date for the release of the Dreams PS4 beta so that will be announced later.
Until then, don't let your creativity and imagination stop. Share some of your Dreams or Media Molecule inspired work with us here at ImpSpace on our forums. We'll see you in the next livestream!