A Closer Look at the Dreams PS4 Library Level From PGW
Media Molecule shows a closer look at the Dreams PS4 library level from PGW. Seeing the first shot, we notice a few interesting tidbits already. The library is one of our favorite levels so far in Dreams. The structure and lighting are what really set it off.
On the left side there appears to be an open space to explore. This may or may not be a secret area but it should give gamers the concept of implementing those into their own Dreams.
Remember those challenge areas in Little Big Planet? We wonder how those will look in Dreams PS4 incorporated into the official story. There will be cases where you'll need another player for optional task such as lifting a heavy object.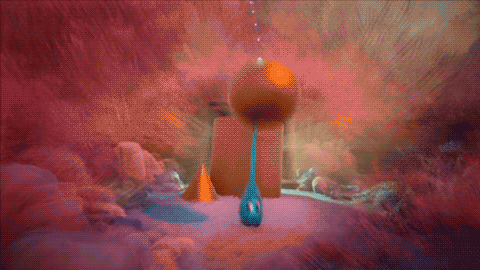 Checking out the next Dreams PS4 library level pics, you can see the main focal point that was seen in the PGW demo. The last pic shows a door that wasn't even viewed in the demo. Perhaps it was off to the right or left of the scene's entrance. Just imagine the type of exploration you can do in Dreams PS4 from both small and big levels.
There are no limits when it comes to your imagination. For you creators out there, we're excited to see the things you share with us! The Dreams PS4 beta comes out soon this year. We'll be covering more soon here at ImpSpace. Stop by our Twitter, Facebook, and Instagram pages too!