Dreams PS4 GDC 2016 Livestreams, New 3D Prints, & More
Media Molecule will be having a Dreams PS4 GDC 2016 event in San Francisco! The Game Developers Conference ranges from March 14-18 taking place at the Moscone Center. At the Day of the Devs interactive space, Dreams PS4 is playable among other titles.
Dreams PS4 GDC 2016 Event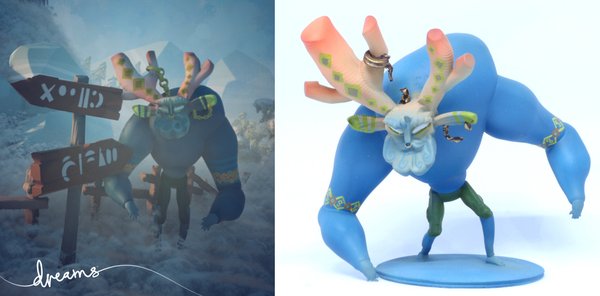 The latest 3D print from Dreams PS4 is fantastic! Brought to life from his snowy homeland, Moofrosta (What we'll call him for now mixing Lion King references in Dreams) joins the other prints created thus far. Which other characters to you want to see brought to life next in a Dreams 3D Print?
We know of a few Dreamers out there attending today. For those of you who can't make it to the Dreams PS4 GDC 2016 event, there will be the livestreams to look forward to. Be on the look out for those and stay tuned for more on Dreams PS4 here at ImpSpace. You can also check us out on Twitter, Facebook, and Instagram.