Is Dreams PS4 PlayStation VR's Killer App?
As PlayStation VR launches it's killer app is a sleeping giant that will come later. With over 50 games to emerge yourself in during launch, you have to remember it's only just the beginning. This is a technology many have dreamed of experiencing. Dreams will support VR and literally take you from microscopic to macro worlds. With a Dreams PS4 PlayStation VR experience, it'll be something for everyone to enjoy.
PlayStation products are like a fine wine as they get better as they age. Top notch devs that have stuck with support from PlayStation have had tons of experience and apply that to our current generation of gaming. Media Molecule has always been about interactivity not only with their games but with their fans. Both LittleBigPlanet and Tearaway allow players to put in pictures and audio using the PlayStation camera. The controls also encourage tactile feedback especially with the PS Vita and PS4 controls. Not only that but LittleBigPlanet 3 had a logic piece that enabled livestream viewers to interact with a level. With everything put into perspective VR adds a whole new realm of possibilities to Dreams PS4.

Perspective
VR headsets put you into the world of your game. Most notably its a first person experience for full immersion, yet there can be uses of 3rd person or a hybrid type of view. Since players will have 1 to 1 precision, exploration will go into greater detail. There is talk of PlayStation VR users getting the same perspective in Dreams PS4 if they were viewing a Twitch livestream. Obviously ideas are being thought of and tinkered with but we'll see what happens in the final release with proposed features such as that. Imagine the interactive logic piece in LBP3 being improved for Dreams PS4 using VR as an option.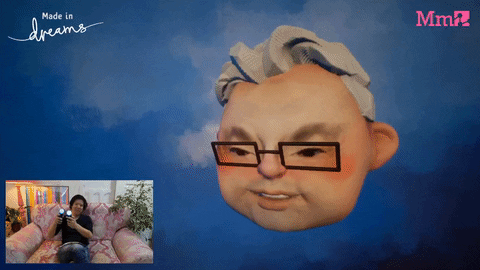 Experience
Take a moment to think about the gadgets/logic system in Dreams PS4 affecting both the player and viewers experience. There may be a 3D survival horror game made in Dreams PS4 with the level set so that viewers can pick a random spot to jumpscare the player. This essentially provides a different experience each play-through. Of course you could use a randomizer, but when you involve real people to interactive with your game it takes it to a whole different level. Online multiplayer could be a huge hit with Dreams PS4 and the PlayStation VR headset. The possibilities are mind boggling.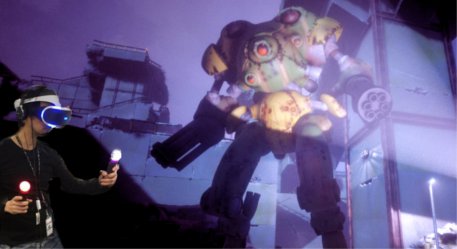 Dreams on PS4 allows you to experience games, movies, audio, and everything and anything in between, so VR would also apply to those areas. Someone could make a movie in Dreams PS4 and create an actual theater. Now imagine going into multiplayer with a friend and checking out the movie. Maybe the maker of the character mapped arm and hand gestures to your controller allowing you to express your laughter while watching a funny movie. Perhaps you could literally [and virtually] ROFL while in Dreams PS4. As far as audio, what if you had a VR jam session in Dreams? Could you see yourself on a virtual instrument playing together in VR? Remember that VR for Dreams PS4 is on the back-burner with the game's main story and features being focused on as priority. Don't expect VR to be there with Dreams PS4 goes gold day 1. It does give you time to become familiar with the initial outlook of the game though. We're expecting the range of use for PlayStation VR in Dreams to go from experimental & tech demos to mini games, and of course full fledged levels. What are you looking forward to with Dreams PS4 & VR? ImpSpace is covering more on Dreams PS4 including the PlayStation VR experience when released.