Dreams PSX Story Trailer Details
You aren't dreaming, this is real; the Dreams PSX 2017 Trailer reveals it's release in 2018! For those of you who have followed along with us during past livestreams and updates, you'll notice the insane amount of progress. In fact you can see bits and pieces of assets that have been teased in past DreamsPS4 content. Let's dive into the Dreams PSX story trailer details.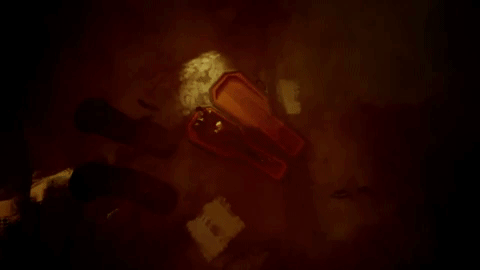 Dreams has a very distinct flow when it comes to movement. You can puppeteer your characters and objects to life, but did you ever wonder how much control you have? As you can see from one of three storyline's in-game, the motion of our bass player protagonist is on point in being anatomically correct. He is dreaming but moving in his sleep and you can see in the motion of his legs its accurate to how a person does sleep.
Transitions are the blur that we sometimes remember but often miss when we ask ourselves "WTF am I doing here; how did I get here?". Apart from the apparent randomness of real dreams, the transitions in DreamsPS4 will get you lost in-game. It will be as if you were on a random YouTube spree from cat videos to underwater welding videos. This is why we have the term "Dream Surfing" in DreamsPS4.
When you think of Dreams, most of the stuff shown has been in a neutral artistic kind of mood. Now you can see Media Molecule get into a slightly darker territory with parts of the Dreams story. It appears darker that Little Big Planet's Negativitron angle. So yes, if you didn't realize by now, there will be nightmares. Dark horrors, melancholic, and sad moods are no exception when it comes to dreams.
Oh my, how ever-so varied that styles become. There are so many styles and genres in each era alone and they are constantly being tweaked or remixed as well. You'll have all kinds of looks in Dreams as painterly or tight they may be with many themes to apply.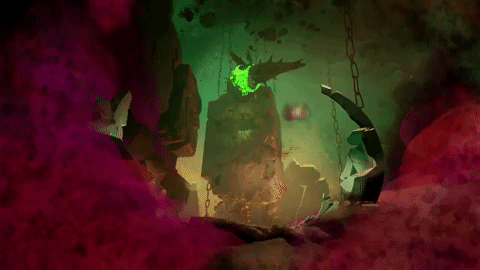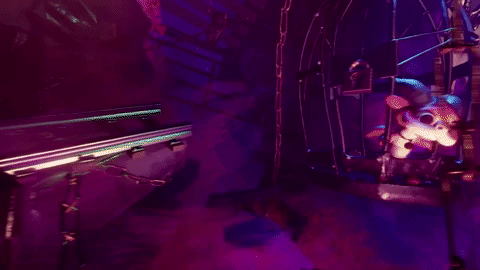 The scalability in Dreams is quite amazing. Go into creation as small and detailed as a quark, or scale up to massive planet sized imaginations and ideas. A mix of depth in Dreams will create so many memorized people.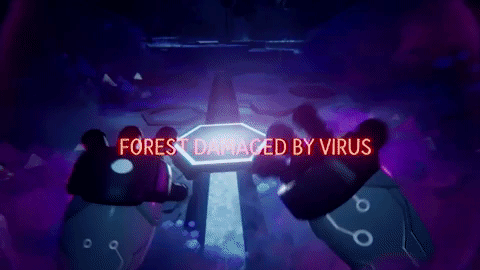 When Dreams was in early development we mentioned that VR was coming, and it's coming sooner than we realized. With PSVR support prioritized after the game is first released, this in our view is a must have title just for VR alone. You could play a level on your TV, then play the same level in VR and it'll feel like a completely new experience. There is no more perfect title to have VR support than Dreams due to the nature of the game and subject. Trust us, if you don't have a PSVR system yet, start planning on it.
Dreams has so much packed into it without sacrificing quality its mind boggling. You're getting a full suite of things to play and/or create literally whatever you want. You know about the general sandbox mode Dreams has, the game aspect, the music, movies, creation, VR, etc. There are all kinds of games and experiences to be had as you can see from the new gameplay clips. The Dreams PSX story reveal shows completely 3D gameplay, 2D, side-scrolling, first person, and more. There is so much that not even 100,000 levels will represent everything in the game compared to the possibilities and amount of content that will go well beyond 1,000,000.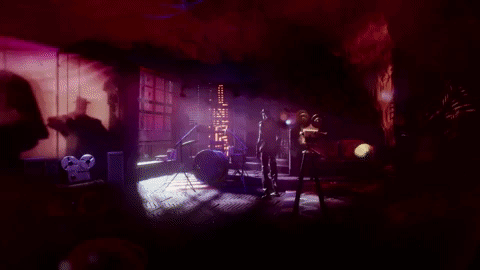 The Dreams PSX story opening monologue is great verbiage to someone dreaming or in mid-dream. In fact, at times our dreams seem to either want to blur the lines at the edge of reality or our subconscious is trying to figure things out.
"Am I dream'n, or am I awake? The old fears, they still haunt me. That I'm on a train to no where. When I awake, will I face the worst parts of myself? I need to listen to that quite voice calling me, that need to make something again. We'll make it, me and you."
At times you don't know where you're at or where you want to go or do, but you are the conductor of your train riding the railroads of life and whatever path you decide to try will change you in good or not so good ways. At the end if sounds like our character is referencing the need to make something because it brings happiness (of course) as we all have done so in our childhood. Going back to that basic principle is turning the wheel again in your imagination, your creativity. That's what it comes down to; that deep inside of us all we all make something and like doing it whether its choices or materialistic possessions, even ideas too. So we hope you listen to that positive voice and dive into Dreams on PS4 with us. You may not no where to start or what to do at first but it's going to be a fun and interesting journey for us all!
That wraps up our Dreams PSX Story glimpse for now, we'll have more to share later! Follow ImpSpace for more Dreams PS4 news and updates on our Twitter, Facebook, and YouTube pages. Let us know what you think of Dreams so far. Apart from our forums, if you haven't already joined the Discord channel, come and join the action!