DreamsPS4 Community Collab Project Starts Now
The results are in from the DreamsPS4 Community Collab Project concept phase voting. The community suggested their ideas on the DreamsPS4 Discord Server and voted the Arcade Hub idea by Nytstar as the top pick! Everyone had really great ideas especially from NeonTheCoder as well as Mr Joe in particular who sparked the idea for an arcade theme. The next step is listing who's working on what part of the game and how the development process for Dreams' Community Collab Project will go.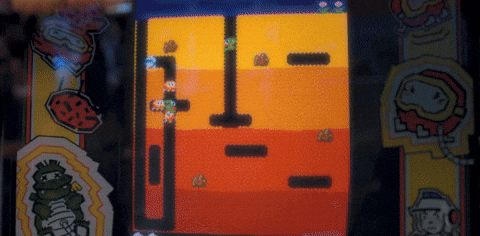 For the DreamsPS4 collab we'll need the role departments in: Development, Design, Art, Audio, Producer, QA, and Writer. Multiple assigned roles can be a thing but we need everyone to pick a primary role first. Most of these departments can have as many people assigned to them as possible so if there are already 5 artist working on concept art, you can still be in that dev department. Here are the development roles that we need listed below:
Roles

last updated 6/16/18
Producer (Time managing, oversee all aspects of development)
subtenko
Writer (Comes up with stories, dialog, instructions)
– Lead Writer (Helps assign writing task such as who will be posting text into the game for instructions, naming objects,etc.)
Bassmeant
Writers
Crimson
Petarus
Art
– Lead Artist (Directing and managing the overall look of the project, communicating with the other artist to help keep things uniform where necessary)
sackchief

– Artist (Creating visual elements, concept art, storyboards)
astrand130
Hydro64
Darkness Volt
Crimson
BearAntlers
christianagudelo101
Clvrkz
– Animator (Animating characters, fx, and environment)
Hydro64
pbgamer
Design
– Game Designer (Collab with other members of the team, make the concepts, how it plays. Communicates with development team)
Jacob46719
– Level Editor (Creating the architecture throughout the game)
Willium_Bob_Cole
pbgamer
Petarus
christianagudelo101
TheDarkPhoton
Clvrkz

Development
– Lead Programmer (Leading and managing programing team)
NeonTheCoder

– Programmer (Logic)
MatthiasSeys
Scary-_-Scary
NeonTheCoder
Jacob46719
Darkness Volt
Plotylty
– DevOps Engineer (Implementing network features for the game and solving any problems within)
Audio
– Audio Lead(Leads audio team, helps disperse audio task)
Chris Metal
– Audio Engineer (Create music, sfx, voices, ambience, etc.)
Swickful
Rezzkyy
Hyenaedon
Subtenko
QA Tester (Test the game for bugs and problematic areas)
Hyperdude
Foxko
Ready player one, or two….or three?
Even though we voted for a single player style game before choosing a concept, this Dreams Arcade Hub level could still be made to have online multiplayer functionality if it is decided upon. This is why the DevOps Engineer within the Development department is needed. They will be in contact with the Producer(s) along with some guidance from Nytstar and Mr.Joe.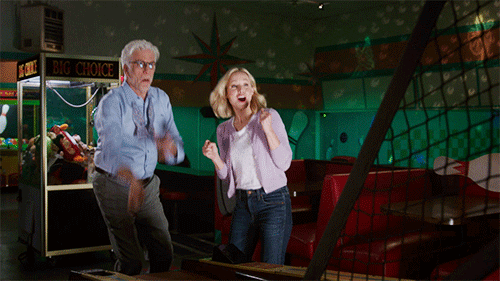 Sound
Arcades give everyone a bit of nostalgia because there are many styles and eras of an arcade. We'll need people from the Music department to work on the ambience of the Arcade Hub within its sectors as well as fx and any voice dialog that may be needed.
Logic
Even though a Hub is primarily being made and there may or may not be any game in the Hub itself, we'll still need the logic role. Perhaps the Hub will display difficulty levels within its regions. There are all kinds of fancy things you can do with logic in any circumstance so if you've got some experience with logic from LBP and even outside of LBP, you'll be an awesome addition to the team!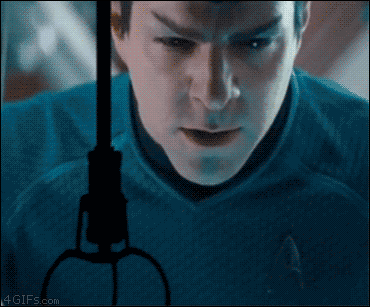 Multiplayer
As stated before, there is the possibility for this DreamsPS4 Community Collab to incorporate multiplayer now or later (if decided upon). Thanks to a github type experience, we'll be able to patch up the game with updates if we would like to. Imagine walking around the Hub with friends or seeing stats within what's connected to the Hub.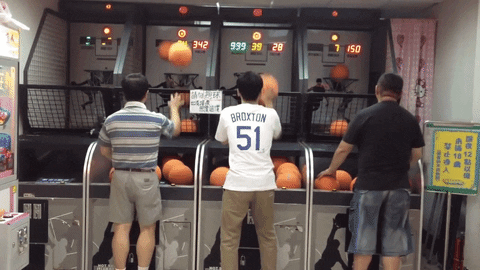 QA
We will need QA testers of course for this project just like any other game made. We need people to test the level and find any problematic areas or bugs that we aren't aware of. Maybe we'll even have an area of the Hub that's dedicated to broken and rigged arcade games. QA testing will only be for the Hub and any games that are apart of the hub itself (not linked to an outside level made by people outside of the project if that's how we all agree on it).
If you or anyone would like to be apart of the DreamsPS4 Community Collab, let us know. We will be discussing everything together this Saturday at 6PM EST in the Dreams Discord Server #collab room. We'll also get started discussing some ideas early on Friday 23rd, also at 6PM EST. Don't forget to follow us on Twitter, YouTube, and join the Dreams Discord server for the latest updates revolving around Dreams. We'll have more to share with you here at ImpSpace!