ImpSpace v3.5, DreamsPS4 Beta Ends
F.

Thank you for the last 6 weeks, CoMmunity. ❤️ pic.twitter.com/AOgEPHjltw

— Media Molecule (@mediamolecule) February 5, 2019
On Tuesday Feb.5th people could officially press F to pay respects to the DreamsPS4 Beta servers now being offline. Hey now, don't dream it's over because remember this is only the beginning… (a beta of the beginning). Now, ImpSpace updates to v3.5 as the DreamsPS4 Beta Ends! You can customize your profiles more with newer options including gif profile cover images. Secondary profile pics allow your imp to shine if you couldn't decide between a non-imp avatar or only using an imp picture.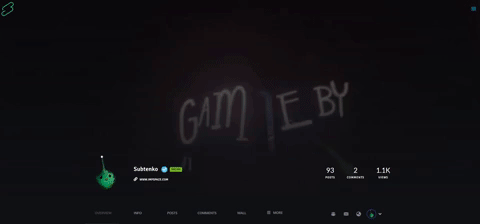 Dreams group pages have also been tweaked. Remember that groups aren't just for imps with similar interest in general but for DreamsPS4 collaboration projects such as the Arcade Hub Community Collab, Dreams Central, and more. They are also for teams in general such as the MAD-GFX team. Maybe you are like lewisc729 and are looking for collaborators for you project as mentioned in our Q&A with the P.T. remake creator.
The ImpSpace DreamsPS4 forums have a touch of the Dreams flair with images from the game to go along with each category. Just like in dreams, the community forums have tags you can assign to your post. You can even filter post by tags essentially acting as the Browse & Create section in DreamsPS4. It's a great way to keep up with post more easily and have in-depth dreams discussions and DreamsPS4 content. Let's get another cheer for that NDA lift! Oh btw, enjoy those new imp emoji's!.
You may have noticed before the beta ended that we have what we currently called "DreamShop". That is an actual in-game store in DreamsPS4 which you can get real world items from ImpSpace. Some have won the freebies given out already but we're giving out more chances since the DreamsPS4 beta has ended. While waiting for the DreamsPS4 release date, we'll be having community ImpQuest challenges going around. You'll have a few chances to win something from the DreamShop, however currently it will be U.S. only until we get up to speed with our international friends. We will update you soon and keep track of those who win these challenges abroad!
Next up will be an update on Dreams from Mm on Feb.20th. Can you guess what it is yet? Stay tuned for the first details of the community ImpQuest to be revealed here on ImpSpace. You can follow us around the web on YouTube and Twitter.