Dreams Audio Visual Performance at GDC19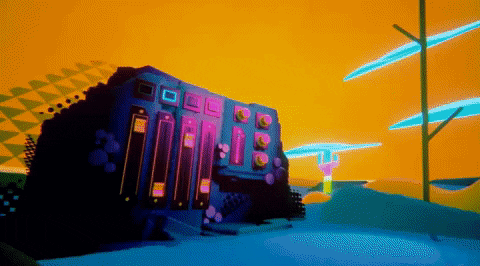 People were stunned by the Dreams Audio Visual Performance at GDC19. Before the actual performance there was a time-lapse of scene creation for the visual environments. We definitely got some Bob Ross vibes from the painterly scene with all of those happy little trees and happy little stars being placed around. This is the vibe of a new era. Here's a look into the DreamsPS4 GDC19 livestream video including the talk with Siobhan Reddy.
Just like the E3 2018 Molecules jam, there is a very atmospheric intro to the performance. Ed Hargrave is seen taking part in the VJing on your left. Todd Baker is working on the musical performance side of things on your right. For those new to Dreams, yes this is all done on the PS4 with Dualshock 4 controllers. Everything was #MadeInDreams. The song drops in a beat after a short while in some indie beat grooves. There are some funky rhythms in this jam with funk bass lines, technical drum work, accompanying electric piano and all kinds of LFO + ADSR tweaked synths.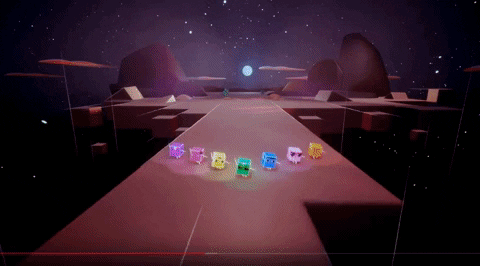 The next transition to the continuation of the performance is followed up by some feel good melodies with cute fun box characters dancing around the scene. Check out how interactive each person is with their performance and the actions they are doing. The dance moves from our box characters are expressed by Ed using the gyro controllers via controller logic and that really makes a person get into it all. The same thing goes for Todd. Obviously music makes you move, playing instruments makes you move, and even being on a DS4 is no exception to the rule. The controller is an instrument within this creative and gaming suite of a project Media Molecule has worked hard on.
Following up with a "Grenade Blast" sample to use for the next musical section, the 808 drums are brought in. Our cube characters are back in an interactive part of the drum loops being moveable by the imp. The logic has been set  to be tweaked by movement affecting the sound of the drums. Not only that, a platforming game/visual is seen which is also affected by the music. Everyone is completely mesmerized by this point.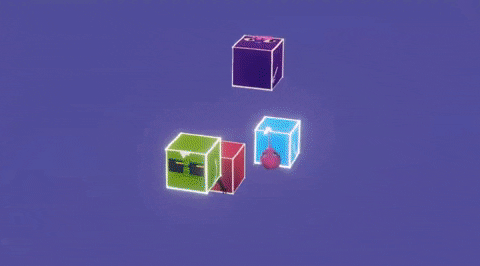 The last part of the jam begins with a ping pong ball. Ed is going HAM with the ping pong ball sample as players get a mental imagine of an intensive ping pong ball match. Going along all the parameters of the audio sample performance windows, he finally drops the beat. HERE GOES NOTHING. Todd takes control of the visuals and a ping pong match takes place. What follows next after the drop looks like a replay of a ping pong battle royale game. Todd ends the song pretty much with  a visual representation of "MIND BLOWN" seemingly triggered via all four shoulder buttons on the DS4.
Siobhan takes to the stage after an amazing performance that blew everyone away. She noted how live performance was the first way Mm showed off dreams in 2013. Since we all in-fact do agree that dreams have been in development "forever" then it may be accurate to say some hint of nostalgia is felt even looking back at that first dreams live performance. "Dreams can now give our team and the community the freedom to explore new spaces and push our creative vision outside the boundaries of what is considered interactive entertainment."
Dreams has been remade more than once. The kind of love, care, and hard work has been there every step of the way for players out there. "To us making video games should be for everyone and have the same accessibility and pleasure as playing with a camera, guitar, or a pencil. Something that you can just start to learn by just picking it up". "We hope to promote the idea of making games as being a hobby again". Gaming at its simplest form to the digital era has been a part of humanity. Dreams shows that it has something for everyone's creativity and enjoyment whether it be for creating/playing games or other forms of experiences. Just like any team and family, Mm have gotten excited, argued, solved thousands and thousands of developmental and creative problems and have brought us all here today as we near Early Access.
Siobhan noted how everything from LBP, to Tearaway, and now DreamsPS4 has started with a jam. Well, friends, imagine what can start with you. Whether big or small or something as simple as making a new friend in the Dreams community feel complimented by their work, this is the continuation of a journey. Media Molecule isn't going to compromised on their vision for Dreams. There is still more to be revealed later as well. We will be continuing coverage on DreamsPS4 on ImpSpace so stay posted. Remember we have another movie night this Friday 3/22 at 7PM EDT on the Dreams Discord Server. PAX East is next week and Early Access for Dreams is on the way this spring. Share your stuff with with the DreamsPS4 community on the forums, and follow us around the web on YouTube and Twitter.